High quality and High efficiency Standing air conditioner
Product Detail
Product Tags
Marine Standing air conditioner is the approved product applied to special vessel application based on marine cabinet air conditioner. We have also constructed bespoke systems for vessels to keep the crew cool when vessels are deployed to hotter environments. We can also provide customised units suitable for harsh marine environments where seawater is a major issue. It consists of indoor unit, outdoor unit and connection pipe. Users can install indoor unit and outdoor unit, and then connect the pipes, finish the wire layout and energize the power. There are many types of indoor units for users to choose: wall-mounted, standing type and ceiling type (ceiling hidden) and cabinet etc. Mainly fix in crew cabins and wheelhouses.
The air conditioner unit has a perfect model and type of structure type (single cold / single cold + electric heating / heat pump), cooling capacity from 5.1 〜13.5kW, provide full return air conditions to the new wind conditions of all series of equipment.
Meet a variety of power specifications for user need, common power supply AC220V/50Hz/1PH,AC380V/50Hz/3PH, AC200-230V/60Hz/1PH, AC440 〜460V / 60Hz / 3PH and other special power supply.
In response to high temperature environment, the use of a large amount of wind turbines and large capacity heat exchangers, real-time acquisition of compressor data, spray cooling up to "H" level of insulation and other means to ensure the equipment at high temperature and reliable conditions Stable operation.
● Use high quality and high efficiency refrigeration compressor, brand refrigerating valve parts and components with long life and low failure rate.
● Wide voltage running, allow voltage to fluctuate in a certain range with power monitor function.
● The application of integrated control system not only has the stability and low fault of manual control system, also realizes the circuit integrated control with the simple and fast operation.
● Steady quality, reliable performance. Unique aseptic technical application, widely used in all kinds of marine corrosion environment.
● Complete protective function with safety protective function of high pressure, low pressure, water-break, freeze-proof, safety valve, over load, anti-phase, loss phase, phase balance etc.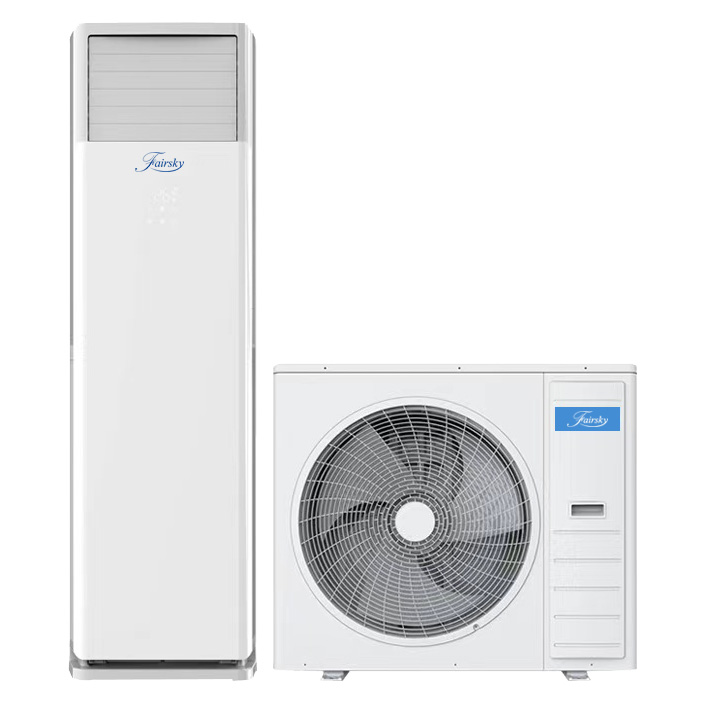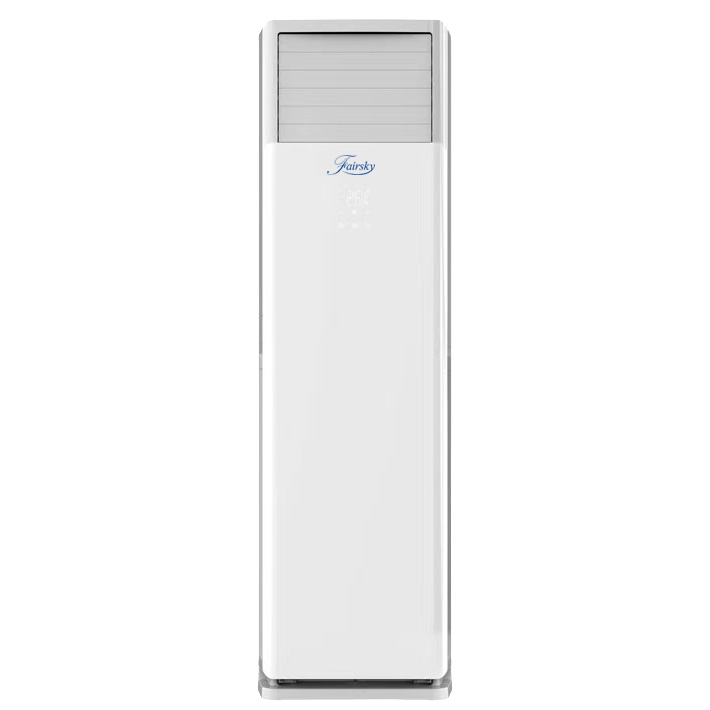 MODEL

KFR-51GW/M

KFR-70GW/M

KFR-72GW/M

KFR-90GW/M

KFR-120LW/M

KFR-140LW/M

KFR-51GW/MI

KFR-72GW/MI

WORK MODE

 Not inverter

 Not inverter

 Not inverter

Not inverter

 Not inverter

 Not inverter

 inverter

 inverter

POWER SOURCE

220-240V/

50Hz-60Hz

220-240V/

50Hz-60Hz

220-240V/

50Hz-60Hz

220-240V/

50Hz-60Hz

380-440V/

50Hz-60Hz

380-440V/

50Hz-60Hz

220-240V/

50Hz-60Hz

220-240V/

50Hz-60Hz

HORSEPOWER(P)

2

3

3.5

4

5

6

2

3

TON

1.5

2

2.5

3

4

5

1.5

2

CAPACITY(BTU)

18000BTU

24000BTU

30000BTU

36000BTU

48000BTU

60000BTU

18000BTU

24000BTU

COOLING CAPACITY

5100W

7200W

7600W

8499W

11650W

13200W

5100(900-6500)W

7200(900-8200)W

COOLING POWER INPUT

1650W

2200W

2450W

3020W

3500

3960W

1620(230-2560)W

2820(320-3740)W

HEATING CAPACITY

5000W

7000W

7700W

9000W

18200W

13650W

7100(700-7900)W

9200(900-1100)W

HEATING POWER INPUT

1600W

2100W

2250W

3100W

3600

3800W

2200(230-2700)W

3160(260-3860)W

CURRENT INPUT

7.8A

9.8A

11.5A

13.5A

8.5A

9.6A

3.62

3.42

AIR FLOW VOLUME(M3/h)

900

950

1350

1500

1860

2050

980

1230

RATDE CURRENT INPUT

12.3A

13

18.5A

20A

12A

13A

12.3A

13

INDOOR/OUTDOOR NOISE

39-45 / 55db(A)

42-46 / 55db(A)

46-51 / 56db(A)

46-53 / 58db(A)

48~53 / 58db(A)

49~55 / 58db(A)

39~45 / 55db(A)

42~46 / 55db(A)

COMPRESSOR

GMCC

GMCC

GMCC

GMCC

SANYO

SANYO

GMCC

GMCC

PIPE DIAMETER

6.35/12.7

9.52/15.88

6.35/15.88

9.52/15.88

9.52/19.05

9.52/19.05

6.35/12.7

6.35/15.88

REFRIGERANTS

R410A/1500g

R22/1650g

R410A/2130g

R410A/2590g

R410A/3180g

R410A/3500g

R410A/R32

R410A/R32

WEIGHT

74KG

101KG

119KG

146KG

180KG

201KG

78KG

105KG
---
---